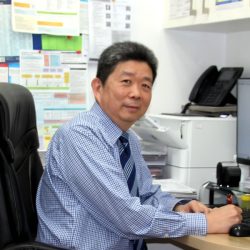 Dr Jason Xie is a Fellow of the Royal College of General Practitioners (FRACGP). He graduated from Sun Yet-Sen University in 1989 and passed the AMC exam in 2004. After internship and Resident training years at St George Hospital and The Sutherland Hospital, he trained and worked as a rural GP in the New England area of NSW for 7 years. In 2013, he returned to Sydney and since has worked in the Sutherland Shire and Hurstville area. With nearly 30 years of medical experience in both rural and metropolitan Australia and overseas, Dr Xie has developed a wide variety of clinical skills in acute and chronic illness management. He is also a supervisor for medical students from UNSW and a GP Registrar supervisor for GP Synergy.
Special Interests
Dr Jason Xie obtained a Graduate Certificate in Medical Acupuncture in 2012 from Monash University, and thence became a medical acupuncturist accredited by Medicare Australia. He offers both needle and laser acupuncture as well as Low Level Laser Therapy (LLLT).
Dr Jason Xie has an interest in Skin Cancer and small procedures. He does skin checks, removal of moles and skin cancers, electrocautery, cryotherapy, laceration suturing, wound care and more.
Dr Jason Xie is also certified for Antenatal Shared Care with St George Hospital and the Sutherland Hospital.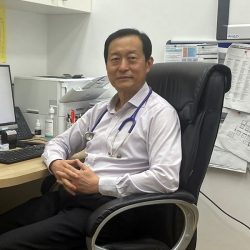 Graduated from West China University of Medical Sciences and been trained as a general practitioner in Australia and is a fellow of the Royal College of General Practitioner (FRACGP).
Special Interests :
Dr Wang has many years experiences in medical practice and particularly interested in community health and all aspects of general practice.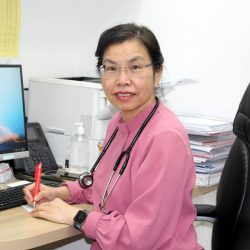 Dr Lin holds a Bachelor of Medicine and Bachelor of surgery degree, and is a Fellow of the Royal Australian College of General Practitioners. She also holds a Bachelor if Applied Science of Auckland University of Technology as well as Certificate in Sexual Health and Family Planning. She completed her internship and residency at Royal North Shore Hospital. She previously worked in Hirondelle Private Hospital, Waratah Private Hospital and Lady Davison Hospital. She also worked as a GP Tamworth area.
Special Interests :
Her areas of interest are Womens health, Geriatrics, Rehabilitations, Family Planning and General Medicine.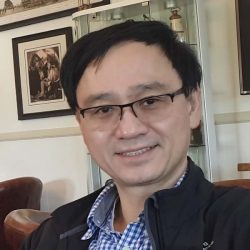 Dr Lawrence Li has special interests in Mens & Womens Health, Childrens Health, Skin and Complex Wound and Surgical Procedures.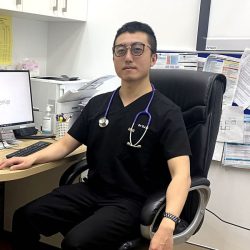 Dr Liu obtained a fellowship from the Royal Australian College of General Practitioners in 2019. Dr Liu grew up in The Hills region of Sydney and completed his medical degree at UNSW in 2014. He worked at various public hospitals and GP clinics in Western Sydney and developed experience in managing a wide range of health conditions.
Dr Liu enjoys travelling, trying new foods, playing and watching basketball and board games.He is available for consultations in English and Mandarin.
Special Interests :
His clinical interests including Chronic Disease Management, Men's Health, Mental Health and WorkCover.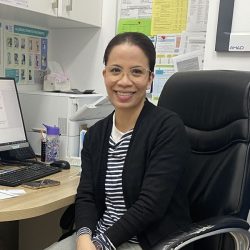 Merry has more than ten years experience in General Medicine in Australia. She has special interests in womens health and chronic medicine management.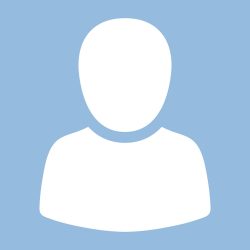 Dr Jacob Cook is a UK graduate of medicine from 2014 with full time experience in hospitals over an 8 year period spanning Victoria, Queensland, NSW and the United Kingdom. Much of this time has been spent within critical care including 5 years working in emergency departments as well as 7 months paediatrics and 10 months in geriatrics. He has advanced qualifications in ocular health and has spent a year working in ophthalmology.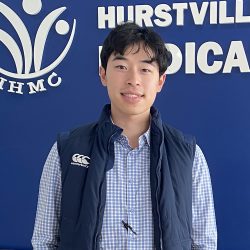 Dr Lawrence On is a GP registrar, having completed posts across Sydney at Blacktown, St Vincent's, Sydney Eye and The Sutherland Hospitals. He has had experience across a numerous specialties including cardiology, respiratory, orthopaedics and ophthalmology. He is passionate about medical education and currently a lecturer, examiner, and interviewer at UNSW Medical School. On his off days he enjoys tennis, photography and spending time with his family.